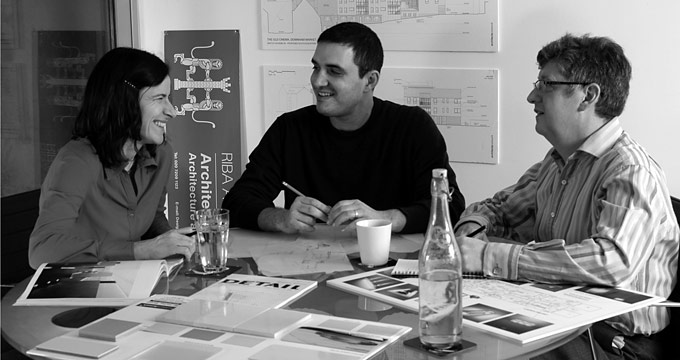 Our approach
First and foremost we listen to our clients. We tailor our architectural and project management services to meet the specific objectives of their project. In this sense we see our main skill is employed as problem solvers. We advise them on the best way to proceed with their project and develop a brief and implementation plan. A sustainable approach is now a corner stone of the new legal Planning legislation and we are well prepared to deliver solutions which are affordable.
The flexibility that our 'Network' structure gives us means we can hand-pick the skills needed for a given project. It also gives us a broad knowledge base, whether it's to help with fundraising strategies or negotiations with local authorities we build the necessary skills into our team.
We provide our customers with a 'one-stop' service by managing all disciplines to achieve a single point of contact throughout the life of the project.
We de-mystify the building procurement process, and provide a simple clear means for our customers to report back to their organisations.
We often act as trusted mediators forming the link in negotiations between community, local authority and funding institutions.
We are skilful advocates for our customers' goals when dealing with third parties like the planning authority.
We empower community based groups, facilitate local public consultation and community involvement, creating a smooth passage through the planning system.