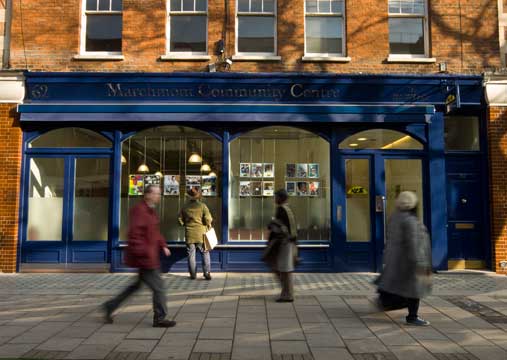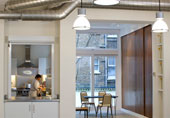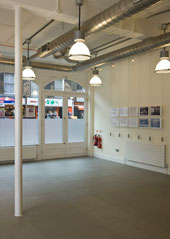 Marchmont Community Centre
Community
The project is a reconfiguration and redevelopment of a community centre in Bloomsbury, London.
Extensive stakeholder and community consultation helped to provide the brief so that the architecture would be a close fit with the community's needs which have constricting requirements and a large number of older vulnerable people and young disadvantage people.
The community centre is situated in a conservation area and the client wanted to provide leadership in the design of the street presence.
The resulting building is sustainable both in design and programme with the multifunctional space which it is possible to use for community functions in addition to everyday activities. The project was the beneficiary of a National Lottery grant and other public funding.
Street fašade
Multifunctional space.