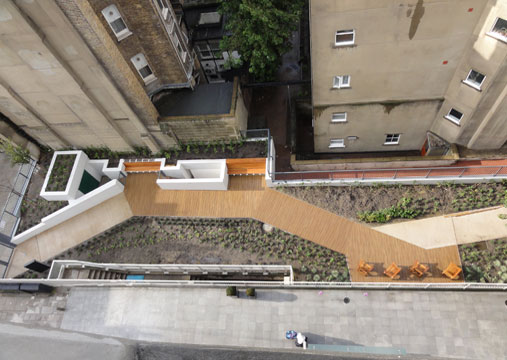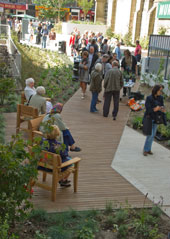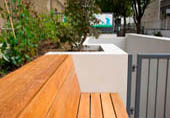 Marchmont Community Gardens
Re-design and regeneration
The project is a re-design and regeneration of a service access area to create a community garden. To follow the project now completed visit Marchmont Associations's web site.
This new public open space is being developed by the local community. Public participation and community consultation have been the driving force of the project. Local community group, the 'Marchmont Association' steered this project to be one which will enhance local identity and provide an important amenity asset for the neighbourhood.
Bio-diversity and tranquility were at the heart of the design brief. The garden planting has been delivered by local participation with the help of Architects Network and London Wildlife Trust.

Aerial view of Marchmont Community Garden.


View of the Garden from the Brunswick Centre.

Detail of bespoke teak benches.