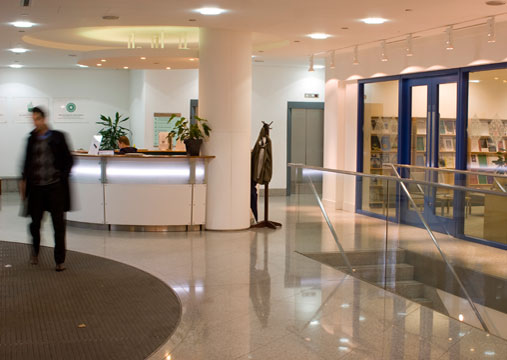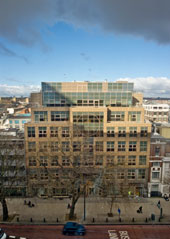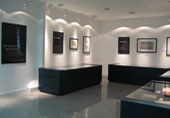 IIS, AKU
Education and Research
Institute of Ismaili Studies, Aga khan University, Education and Research. Extending our services to meet the changing resource need of this research and educational institute allowed us to meet this architectural and logistical challenge. Understanding the crux of the users needs in detail was a must when assessing the potential of relocation sites at short notice.
Building appraisal, designing a bespoke educational environment, and procuring works for the IIS, became a fast track priority to avoid penalties of an expiring current premises lease.
The consolidation of two premises on a site only identified in October, was handed over on Christmas day for the expired lease academics. We were only successful because we determined early on to priorities resource in order to deliver programme by a responsive and flexible approach.
210 Euston Road 60,000 sq.ft Education Research Centre.
Institute reception.
Exhibition areas.