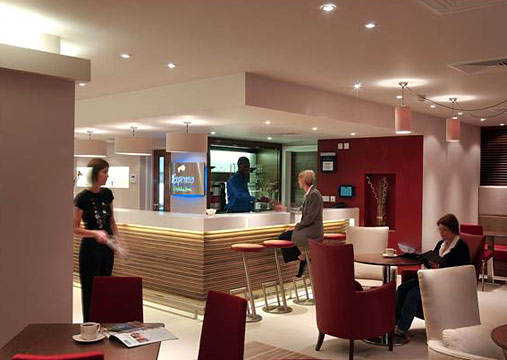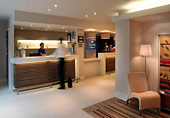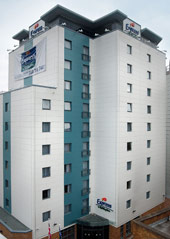 Holiday Inn, Croydon
Hotel
We were appointed to project manage the design and construction of this 150 bedroom Express Holiday Inn Hotel which was procured under a design and build contract.
Our early involvement meant that we were able to enhance the project during the initial feasibility studies gaining bedrooms on an existing consent and increasing buildability. Our PM lead role covered interior designs as well as negotiation of the complex road closure rights with the commercial neighbours. The hotel was completed on time and in budget.
Contemporary interior to bar and (top right) view of reception and waiting area.
External view of the 150 room hotel.